The
muffuletta
is both a type of round Sicilian
sesame bread
and a popular sandwich originating in 1906 by an Italian immigrant in New Orleans
using the same bread. Serves 8 Total Time 1 hour 20 minutes
Ingredients:
1 cup pimento-stuffed olives, drained, patted dry and chopped
1 cup giardiniera, drained, patted dry and chopped
2 tablespoons chopped fresh Italian parsley
1 1/2 pounds refrigerated pizza dough
All-purpose flour, for dusting
6 ounces sliced provolone
6 ounces thinly sliced Genoa salami
6 ounces thinly sliced deli ham
4 ounces thinly sliced mortadella
1 large egg, beaten
1 tablespoon sesame seeds
Directions:
Preheat the oven to 400 degrees F and line a baking sheet with parchment paper.
Stir the olives, giardiniera and parsley together in a bowl. *
Roll out the dough on a lightly floured work surface into a 20-by-14-inch rectangle. Working from the shorter end, distribute the provolone over half of the dough, leaving a 1-inch border at the edge. Evenly distribute the salami over the provolone, then repeat with the ham and mortadella. Sprinkle the olive salad evenly on top. Working from the shorter end, tightly roll the dough up, jelly roll-style, into a log. Pinch the open seams together to seal, then tuck them underneath the log.
Transfer the log to the prepared baking sheet and brush with the beaten egg. Sprinkle the sesame seeds on top, then use a sharp knife to slash 4 crosswise vents into the top of the dough.
Bake until the bread is golden brown, 35 to 40 minutes. (The cheese may leak out a little bit on the side.)
Let the bread cool for at least 10 minutes. Transfer to a cutting board and slice crosswise.
*For an easier time rolling and shaping the dough, keep it refrigerated until 10 to 15 minutes before you are ready to use it.
Couple of ingredients I had to look up for this recipe were:
Giardiniera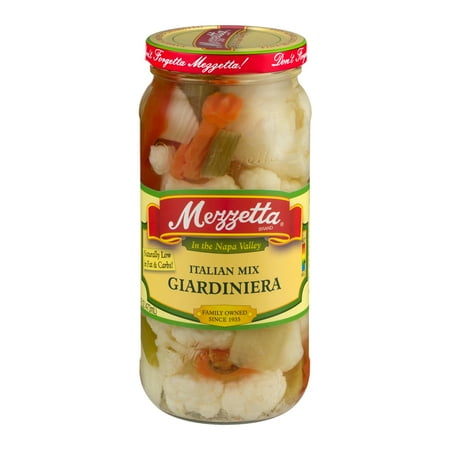 And Mortadella