Kids will love this saucy shredded chicken for lunch or dinner and it's so easy to make with just main 3 ingredients. Have you ever tried chicken cooked in root beer and BBQ sauce? Try my simple slaw recipe for a topping, it goes great with any BBQ sandwich. Serves 8 Total Time: 2 hours 35 minutes
Ingredients:
2 1/2 lb boneless skinless chicken breast
Salt and pepper
1 1/2 cups of your favorite barbecue sauce
1 cup root beer
Serve: hamburger buns, shredded cheddar cheese (optional) or a slaw topping (optional)
Directions:
Spray crockpot with cooking spray. 2 Season chicken breasts on both sides with salt and pepper, and place inside crockpot. Pour in barbecue sauce and root beer; spread around. Cover and cook on High heat setting 2 hours.
Remove chicken from crockpot, and use two forks to shred. Place chicken back in crockpot on Warm heat setting; simmer 30 minutes. Serve on burger buns and your favorite toppings, as desired. Yum Yum!
Simple Slaw for BBQ Sandwiches
Ingredients:
1 small head cabbage
1/4 cup cider vinegar
1/4 cup mayonnaise
1 tablespoon sugar
1 teaspoon black pepper
1 teaspoon salt
Directions:
Chop cabbage coarsely with a sharp knife. Wash thoroughly with cold water and place in a salad spinner to remove excess moisture. Combine cider vinegar, mayonnaise, sugar, black pepper, and salt in a large bowl plastic or glass bowl. Metal is reactive with acid, so do not use a metal bowl for this recipe as it will corrupt the flavor of the slaw. Add cabbage to the mixture and gently combine. Place into the refrigerator for at least 1 hour before using.
You need a salad spinner for this recipe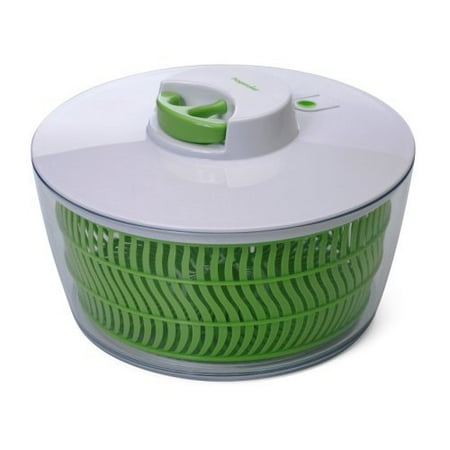 :